The Ultimate Uganda Wildlife Safari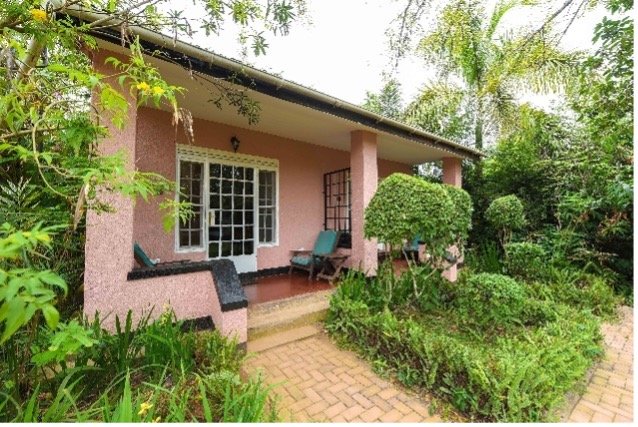 Day 1: Arrival and Transfer to Kampala
Upon arrival at the airport, our friendly team will greet you and transfer you to Kampala, the lively capital city. Whether you are a solo traveller, a family, a couple, or a first-time safari enthusiast, we're here to make your journey unforgettable. Settle into your accommodation and receive a personalized briefing about your upcoming adventures. Take the evening to relax and prepare for the incredible experiences ahead
Day 2: Transfer to Lake Mburo National Park and Immersive Game Drive
After a delicious breakfast, we'll embark on a picturesque journey to Lake Mburo National Park. This scenic drive offers captivating landscapes and an introduction to Uganda's natural wonders. Upon arrival, your safari experience begins with an immersive game drive. From families of zebras to graceful giraffes and playful impalas, encounter a diverse range of wildlife in their natural habitat. Enjoy the thrill of spotting these magnificent creatures and capture memorable photographs. In the evening, unwind at your lodge and savour a delectable dinner.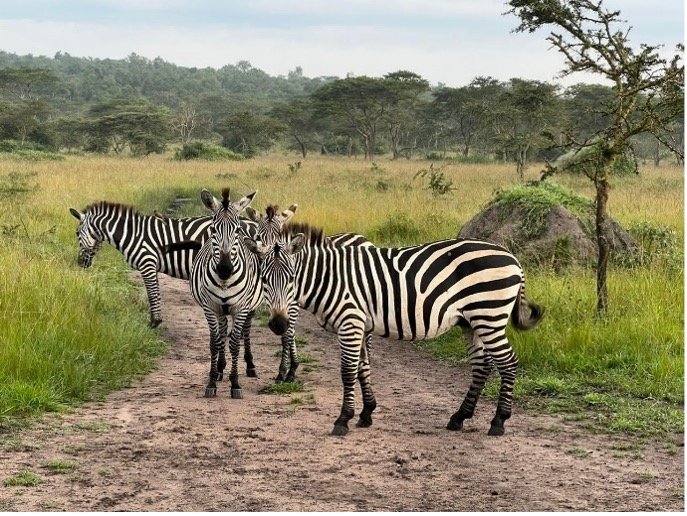 Day 3: Walking Safari and Tranquil Transfer to Lake Bunyonyi
Today, we invite you to explore the wild on foot with a thrilling walking safari in Lake Mburo National Park. Accompanied by experienced guides, venture into the heart of the park, connecting with nature at a closer level. Marvel at the vibrant flora, encounter grazing antelopes, and observe the park's rich birdlife. After the walking safari, we'll journey towards Lake Bunyonyi, known as the "Place of Many Little Birds." Admire the tranquil beauty of this scenic lake, relax at your lakeside lodge, and enjoy a peaceful evening.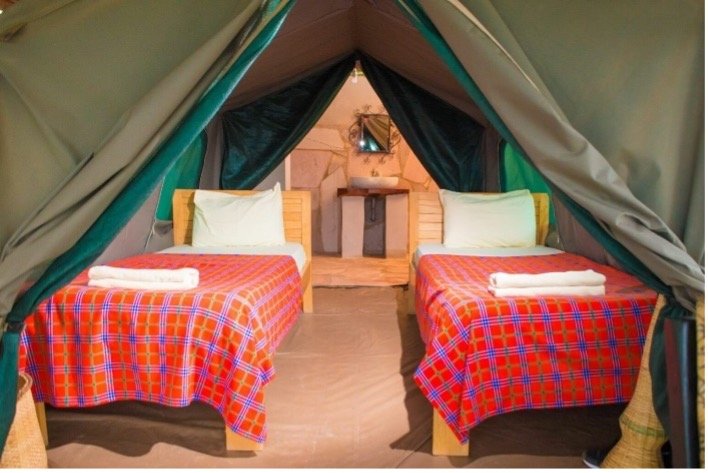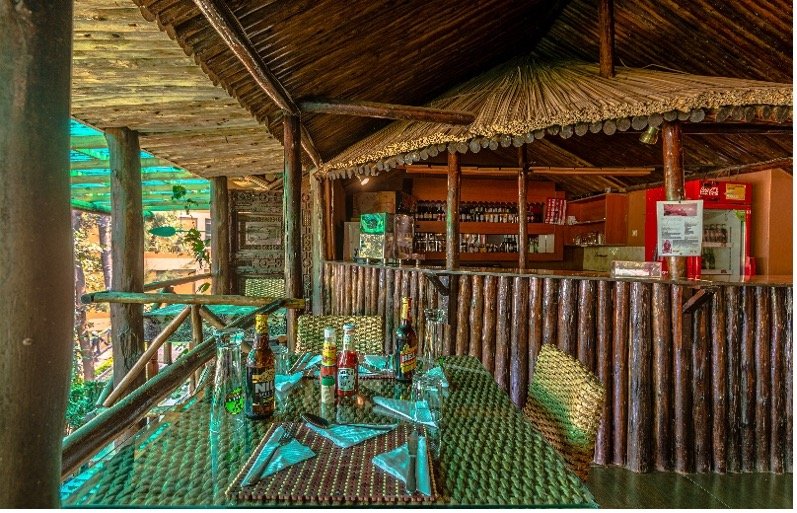 Day 4: Scenic Boat Cruise on Lake Bunyonyi and Transfer to Bwindi Impenetrable Forest
Wake up to breathtaking views of Lake Bunyonyi and enjoy a delightful breakfast. Today's adventure begins with a scenic boat cruise on the calm waters, surrounded by verdant hills. Discover the lake's numerous islands, each with its own story and charm. Immerse yourself in the local culture and learn about the traditions of the communities living around the lake. After the boat cruise, indulge in a tasty lunch and transfer to Bwindi Impenetrable Forest, a UNESCO World Heritage Site and home to the endangered mountain gorillas. Check-in at your lodge, relish a sumptuous dinner, and prepare for an exciting day ahead.
Day 5: Gorilla Tracking in Bwindi Impenetrable Forest
Prepare for an extraordinary encounter as you embark on a gorilla tracking expedition. After an early breakfast and a comprehensive briefing, venture into the dense foliage of Bwindi Forest in search of the majestic mountain gorillas. Trek through the misty rainforest, led by experienced guides who will share their knowledge about these incredible creatures and the surrounding ecosystem. Witnessing a gorilla family in their natural habitat is an awe-inspiring and humbling experience. After the unforgettable gorilla tracking, enjoy a well-deserved lunch and spend the rest of the day at your leisure, relaxing at the lodge or exploring the nearby area.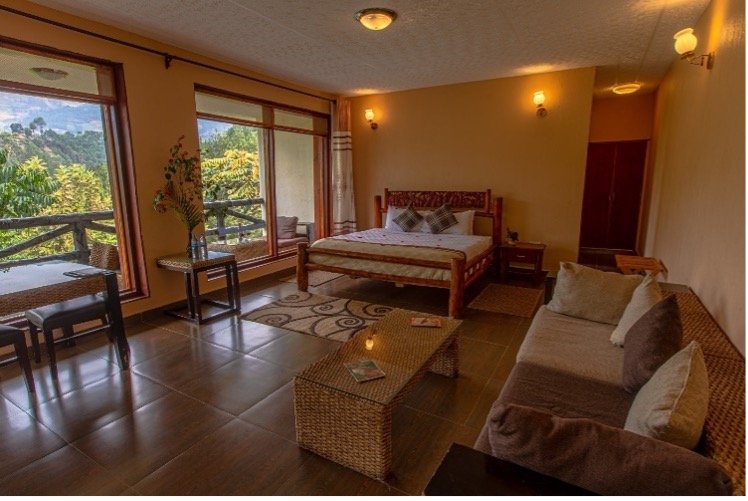 Day 6: Transfer to Queen Elizabeth National Park and Wildlife Safari
After breakfast, we'll transfer to Queen Elizabeth National Park, a diverse and wildlife-rich conservation area. Upon arrival, embark on an exciting wildlife safari, where you'll have the opportunity to spot elephants, buffalos, antelopes, and an array of bird species. Enjoy the stunning landscapes and keep your eyes peeled for any wildlife sightings along the way. After the game drive, check-in at your lodge, enjoy a delicious dinner, and rest for the
Day 7: Boat Cruise on Kazinga Channel and Tree Climbing Lions
Start your day with a refreshing breakfast before embarking on a memorable boat cruise along the Kazinga Channel. This channel connects Lake Edward and Lake George, offering a prime location to witness a remarkable concentration of wildlife. Glide through the calm waters as hippos wallow in the shallows, crocodiles bask in the sun, and a variety of bird species soar overhead. Keep your camera ready to capture stunning photographs of the diverse wildlife that thrives in this area.
After the boat cruise, embark on a game drive in the Ishasha sector of Queen Elizabeth National Park, known for its famous tree-climbing lions. Keep your eyes peeled as you venture through the park, searching for these unique predators perched on the branches of fig trees. It's a truly extraordinary sight and a must-see for wildlife enthusiasts.
Day 8: Optional Transfer to the Airport
After a fulfilling breakfast, you have the option to transfer to the airport for your departure flight. If you choose to extend your stay, we can arrange additional activities or transfers to other destinations within Uganda. Our team will be available to assist you in tailoring your itinerary to meet your preferences.
Please note that the activities and timings mentioned in the itinerary are subject to change based on local conditions and availability. Our team will ensure that your trip is flexible and customized to provide the best possible experience.